October 5th, 2017 by index
Arsenal legend Robert Pireshad advised the club on their management policies as they struggle to maintain top form. The former France international opines that Arsene Wenger need to add some youth into his backroom staff.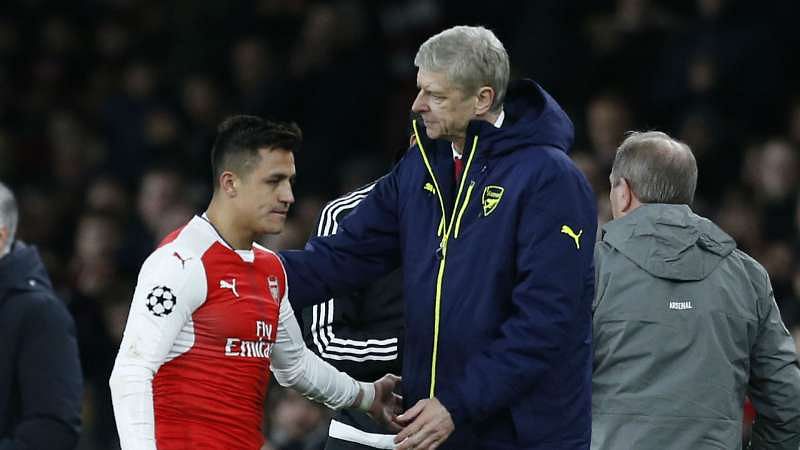 Pires spent six years the north London club, where he won two league titles and FA Cups. He trained with the club last season and has watched happenings closely. He feels confident that Wenger needs younger support staff to excel. He says it is important for the French manager to consider adding some youth.
"He [Wenger] loves his job, No one can teach him anything, and I won't. But football has changed, the footballers have changed, their behaviour isn't the same, and football is getting faster and faster. Perhaps his entourage and he need to adapt to this new football," Pires advised.
He added that he wanted Wenger to remain with the club, despite the sky high fan disillusion. He just wants Wenger to adapt to the current football more and inject "some freshness around him."
The manager has been criticized for the way he handled players' deal. He refused to let the stars leave because many others that left in the past came back to hurt him. The players held the club hostage and his contract renewal situation last season hampered the team. The state of affairs at the club is generally uninspiring.
Wenger himself admitted to hesitating before agreeing to a new deal in May. There have been numerous calls for his sack and recent results threaten his legacy at the club and the Premier League in general. The coach openly confessed he could move elsewhere for coaching duties but for now he remains keen on lifting a Premier League title 13 years on.
This entry is filed under Robert Pires. You can follow any responses to this entry through RSS 2.0. Both comments and pings are currently closed.