Robert Pires has thrown his weight behind former teammate Patrick Vieira to be the Arsenal manager in a few years' time. The Frenchman is certain that his compatriot has what it takes to be an Arsenal manager in the nearest future as revealed by him in an interview with the Daily Mail. Robert Pires stated that he spoke to Crystal Palace boss Vieira last month and that he was told by the Palace manager that he has a quality squad with him at Selhurst Park.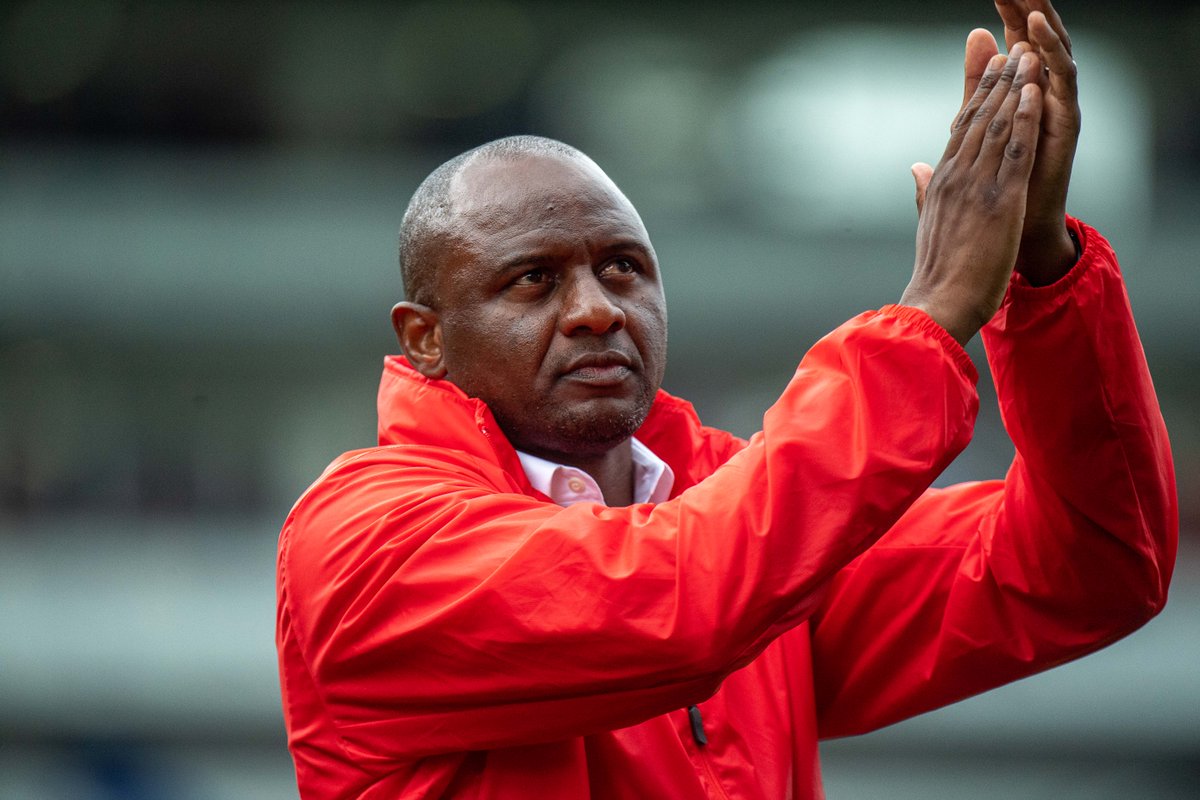 Piresand Vieira shared the Arsenal dressing room together as teammates for several years winning a lot of trophies along the way. They were part of the Arsenal Invincibles that went through the 2003/04 Premier League season without a defeat. Vieira was the Arsenal skipper during the unbeaten season and he has been able to make the transition from player to manager successfully in recent years.
There were a lot of doubts when Crystal Palace appointed Vieira as the man to replace veteran manager Hodgson this summer and he has been to shut those doubts as he has impressed in the Eagles dugout. Vieira has impressed Robert Pires and others with his output a the Palace manager. The Eagles have successfully transitioned to a ball-playing team under his watch.
Some of the highlights of his short time as the Palace manager includes the big London Derby win over Tottenham Hotspur, the impressive away win over holders Manchester City and the home win over Merseyside club Everton.
Crystal Palace thrashed Tottenham Hotspur 3-0 at home to record his first win as a Premier League manager in September with the penalty from Wilfred Zaha and two late goals from summer signing Odsonne Edouard who came on as a substitute towards the end of the league clash.
For the City game, Palace are the only team to beat the champions at home in the league this season via a 2-0 scorelinewith goals from Wilfred Zaha and Conor Gallagher against the Citizens who had Frenchman AymericLaporte sent off for a professional foul in the first half. The last league win for the Eagles was the 3-1 home win over Merseyside team Everton with two goals from Conor Gallagher.