March 30th, 2017 by index
There is news in the rumour mill that Arsenal could make a move for Man United legend Michael Carrick during the summer transfer window.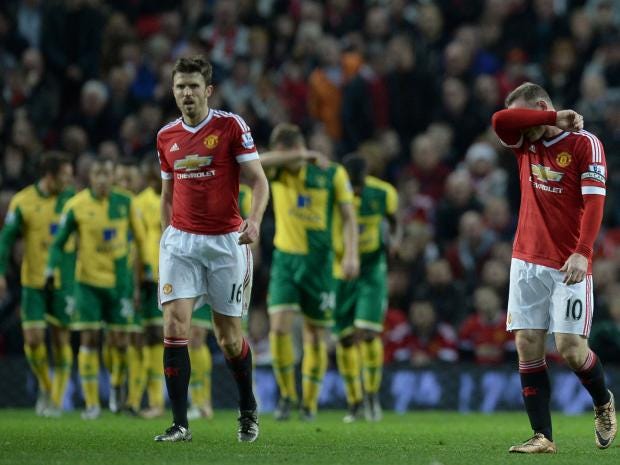 The Sun
claims that the North London outfit could give Carrick more playing chances than the player is getting at Old Trafford as he falls in the pecking order of United coach Jose Mourinho.
Carrick's contract is set to expire at the end of the summer. With United not going as expected, Mourinho would be forced to make changes during the summer that might not favour Carrick. This is likely one of the reasons why reports link the player with a move away from Old Trafford.
With Mourino saying: "Look, let's be honest, I see many positive things in Carrick but I cannot go to his identity cards and delete five years. He is not 35, he is not 30," it seems Carrick does not have much to hope for at the Theatre of Dreams.
However unlikely Arsenal are reportedly willing to sign the player to bolster their options. Arsenal have actually been buzzing in the transfer market as there are reports that German international Julian Draxler is trying to lure Mesut Ozil to French side PSG.
Draxler himself left Wolfsburg recently in a £34 million move and wants the German senior player to join him in Paris when the window opens. The Arsenal star has postponed talks of agreeing to a new deal until the end of the season and it increasingly seems the player might exit the club.
Another trouble for Arsenal is that they might lose its best player Alexis Sanchez during the summer as well. Atletico Madrid have reportedly made the Chilean its top target for the summer as the club is likely to allow the transfer of Antoine Greizmann. Greizmann is likely to join Man United so Coach Diego Simeone is planning ahead. Only time will tell.
This entry is filed under Robert Pires. And tagged with Arsenal, Aston, goal, Pires, Robert. You can follow any responses to this entry through RSS 2.0. Both comments and pings are currently closed.